12 May 2014
15:00 to 16:30
Join us for a Chablis Food & Wine matching.
Award-winning food and wine writer Fiona Beckett of The Guardian, Decanter and matchingfoodandwine.com will take you through this dedicated food and wine matching masterclass using the finest Chablis Premier Cru and Grand Cru wines.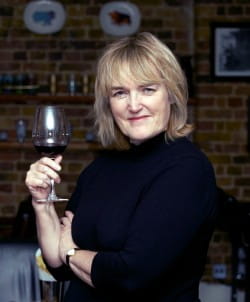 Hosted by The Market Restaurant www.market-restaurant.com
104 High Street, Manchester, M4 1HQ
Monday 12th May
15:00 to 16:30
Limited places available, book today.
Email daniel@afws.co.uk with your full name, job title and establishment.
12 Jun 2014
09:00 to 19:00
The Moët UK Sommelier of the Year competition is organised by the Academy of Food & Wine Service and has been running since 1980.
The Moët UK Sommelier of the Year competition is open to professional sommeliers and waiting staff working in the UK and all entries must be supported by their employer. Once you've registered, you will be sent a first round questionnaire. Only those achieving at least 75% on the questionnaire will get through to the regional finals – usually 50-70 entries.
The regional finals are to take place on 6th May 2014 and to be held in five locations – Edinburgh, Acton Trussel, Bristol, Tunbridge Wells and London – and entrants will undertake a written paper, a blind tasting and an oral service element. The three highest scoring entries will then complete in two practical service elements and an oral food and wine matching sessions.
The five regional winners and the five highest scoring candidates then made up the 12 candidates who competed in finals at The Mandarin Oriental Hotel London on 12th June 2014.
More details can be found on the official website http://sommelieroftheyear.co.uk/
Click below to enter today! Deadline for entries March 14th 2014

An ASI Accredited Competition